What is SlickPic?
Whether you started taking photos recently or have professional experience, use SlickPic to showcase your creativity with the world or privately to people you know. For travel pics, artistic photography or everyday shots, SlickPic is the ideal service for all your needs. Need more proof?
Try It Now For Free!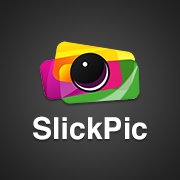 SlickPic Is...
The easiest place to host, share and enhance your photos. Create a personal or professional photo gallery in minutes. Showcase your photos in stylish albums, cool collections and fantastic photoblogs plus our privacy features are unequaled. Experience the future for photos. Upload your first album now!
SlickPic Offers
• Unlimited photo and video sharing • Unlimited albums, collections, slideshows • Excellent privacy options • Friendly photo community • Image enhancement by pro designers Learn more